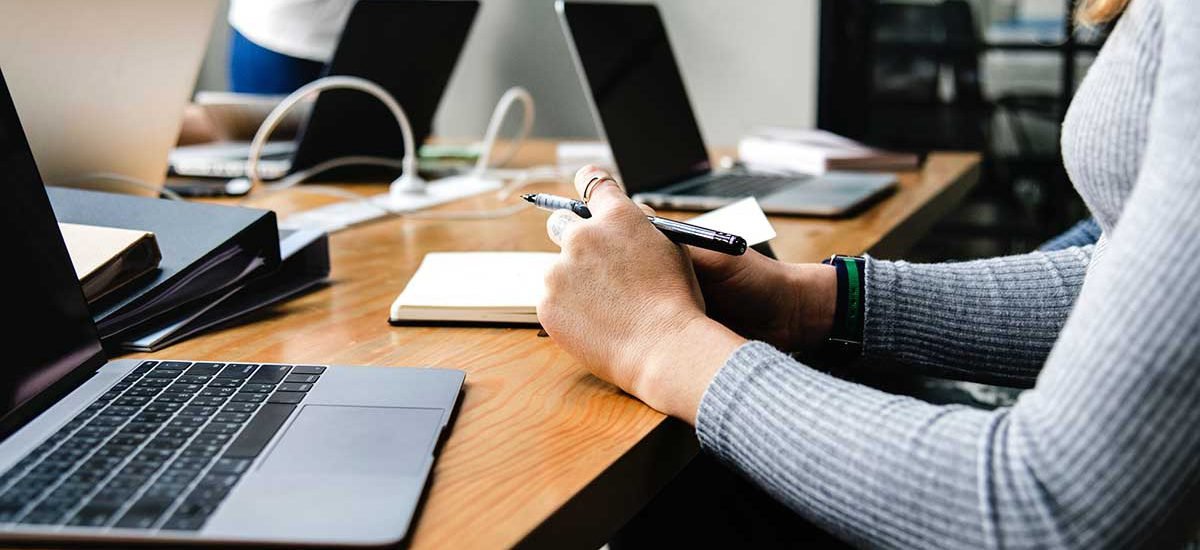 Content Writing Services in India
Just as how the best ingredients enhance any recipe to mouth-watering standards, the perfectly strung words enhance content to impressionable ones. It doesn't matter if you're just writing a caption for a social media post, or a well-detailed article to vent out on your blog, good writing quality is the cheerleader behind eye-catching content.
So where do content writing services come in? Well, you may be the jack of all trades, but get stumped when it comes to writing! And that's exactly where content writing services, swoop in to save the day. There's a common misconception that content writing is limited to marketing, but that's not true. To negate these stereotypes, let me tell you all there is to know about content writing services in India, one of the best being Indian Content Writers.
Where Does It Begin, and Where Does It End?
Let us get right down to the point, shall we? It's all in the name, and content writing encapsulates the beauty of words into a wonderful package, that we call content. From social media posts to curated reviews, content writing services do it all. Want to know where else content writing comes into play? Let me clear up the fog! Shall we find out where it all begins?
Articles and Blogs
Articles and blogs are an interactive medium of communicating with your desired audience, and content that is not engaging enough, is well, just blah! If your writing doesn't do the speaking on your behalf, then how will you convey your ideas and thoughts to the masses?
Wooosh. The content writing services in India, have arrived to rescue you from the dreary pit of monotonous writing! To make sure your voice is heard, and not lost in the plethora of online content, good, nay, great writing is a must, and I just can't emphasize it enough!
Website Content Writing
First, let me answer the question that just popped into your head. Isn't this what we just talked about? Well, the same principles apply, of course, but here's a subtle difference. Articles and blog posts are more or less informal, and generally voice your opinions, whereas websites are more formal and business-related.
Website content writing involves writing with precision, dexterity, and is driven by SEO, the abbreviation for Search Engine Optimization, and content writing services in India, provide the most professional approach towards this avenue.
Social Media Content
With the world of social media, taking the world by storm, isn't it plausible that content writing services have extended their roots into this prospective space as well? Well, they have! From mesmerizing captions to hashtags, from Facebook to YouTube, there is little that is untouched by content writing! In fact, content writing services have not spared even Quora posts!
And what's in it for you, apart from captivating captions and product descriptions? Dedicated writers who drive maximum traffic towards your page through their quirky content!
Email Newsletters
From telephones, marketing too has shifted online, and it is now the trend to advertise through subscription lists. Long, boring content leaves customers frustrated and annoyed, for who wants to read another long list of tips when 50+ emails are already clogging their inbox?
Before your customers hit the 'unsubscribe' button, let content writing services lift everyone out of their miseries, through captivating content, which leave them wanting more!
Technical Writing
From quick-start guides to application and software reviews content writing services, add a breath of creativity to even the most technical aspects. If content goes over people's heads, there is no chance for growth!
With exceptional quality, that is still easy to understand, content writing services in India offer well-compiled content, that readers don't have to whack their heads over.
Advertisement Scripts
Time is a precious entity, even more so, when it comes to advertisements, that last just a few seconds! Catchy slogans that linger on the viewer's or reader's tongue, all day long, can work wonders for products and services.
Content that appeals to the emotions of customers, is sure to make the product sell, like hot pancakes. Believe it or not, great content advertises itself!
Product Descriptions
The advent of the internet has made an array of services easily accessible to users, irrespective of their location. From the comfort of their homes, customers can simply order products and services through e-commerce sites. Of course, when one personally embarks to find the product of his needs, primary senses such as touch, and feel, engage the user to nudge him into buying the product.
So how can e-commerce retailers find the same retail alternatives? Through product descriptions, of course! Before splurging on any product, all of us look into the product descriptions and compare products, don't we? But a description that catches the eye, is sure to make products fly off the shelves, and encourage customers to hit the 'buy' button, and that's just what content writing services in India ensure, with their indelible content.
Transcription
With Netflix and Amazon Prime, taking over the arena of streaming services, we have all gotten used to watching everything with subtitles. Videos without subtitles, feel a bit weird, don't they? Through transcription writing, speech and audio clippings are converted into written documents, which have tons of applications, from handy lecture notes for students to video subtitles.
In our inclusive society, there is a section that is often overlooked when it comes to video posts and lectures, and that is those who are hard of hearing. Wouldn't you want your videos or lectures to be accessible to all? If you find transcription, time-consuming, then avail of the services offered by content writers.
Translation
For content writing services in India, language is no barrier! Of course, you could always use the oh-so-popular Google translate, but here's the catch, that I learned the hard way. Expressions and phrases do not always get translated to convey the emotions that you intended to put forth, in the first place.
So why use an application, when it doesn't guarantee the perfect translation? Content writing services are a perfect choice, for flawless translations, that are rewritten with full understanding and dexterity. Say goodbye to awkward encounters!
Resumes and Cover Letters
For a resume or cover letter to deliver an impact on employers, it needs to stand out amongst the endless pile of resumes on their tables, through its individuality and absolute originality. At most, employers merely spend a few seconds sifting through the plethora of applications, and it is crucial to catch their eye in these first few seconds.
Okay, let me be clear, content writing services cannot guarantee you a job, but they can definitely make sure that you have a fairly good shot, with an impeccable resume and cover letter in your portfolio. You can begin a new chapter in your life, with these services!
Copywriting
Content writing doesn't just cease to exist, once great quality content is delivered, it is also quintessential to proofread, rewrite or rephrase and edit content, with feedback from clients or customers. Why? Content isn't always perfect, and it may take a few rounds to get it just right.
If you've already written something, but don't know how to give it the edge, to help your content stand out amongst the competition and mesmerize readers, then it is time for a content writing service to take over, and give your writing a makeover, with a few sprinkles of magical writing!
Coming to the End…
Whew! That was quite the list, wasn't it? As you can see, content writing services in India, do it all, and there are no obstacles in their path! Did you know that content writing covers all of these things? Are you ready for the final one? Drumroll, please!
Well, sorry for the suspense, but there is no end! From needles to haystacks, from architecture to software, there is no end to the services provided by content writing. Content writing evolves hand-in-hand with the latest trends, leaving no chance for readers to be bored. Us content writers love to learn, and are willing to turn mere words into beautiful quartets!
To Sum Up
Needless to say, the content has no exhaustive list! Content types vary according to different needs, and content writing services are a team of superheroes, who do it all, through meticulous research and structured format.
You may believe that anybody can write with the help of a thesaurus. But, you will notice that the words, though they sound complex and right, do not actually convey the message you want! So why not go for a team of dedicated professionals, who can knock an article out of the park, in no time!
Why should you hire us? Let me make a pitch. We, at Indian Content Writers, strive to achieve perfection through words and will stop at no obstacle, to deliver the best content, right to you. If you would like us to work on some new content curated for you, along the lines of the content types mentioned above, ring us up!
Do not shy away if you have something unique for us to write, my team and I are always willing to learn, and knowledge on diverse subjects is our arsenal. A simple form on our homepage or a WhatsApp text will surely be the start of a great journey!